Shopping Local This Holiday Season Helps Your Toronto Neighbourhood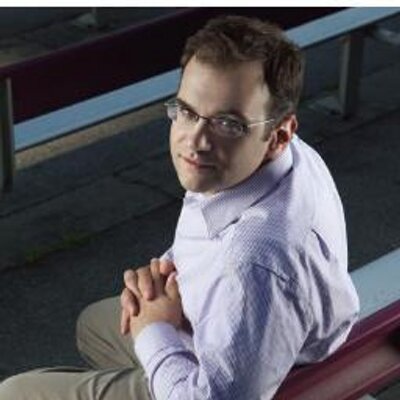 With holiday shopping season upon us, we are faced with more choice than ever before — not only in terms of what we'll buy, but how we make our purchases.
The online world has changed how we search for things, how we browse and how we spend.
PWC Canada recently released its 2018 Canadian Holiday Outlook. According to the report, nearly two-thirds of Canadians prefer bricks-and-mortar retail as their primary holiday shopping channel.
Thankfully for the main streets across Toronto, that means that we can continue to count on shoppers to support our local shops; we can continue to offer the personal touch, the human interactions and the sensory experience of touching something before you buy it.
When people shop locally, our communities benefit, as money is circulated throughout our neighbourhoods — resulting in local jobs and keeping our environmental footprint small.
At the same time, there is no sense in ignoring the trends. The same study that tells us that 63 per cent of us will shop primarily in-store this year also tells us that among millennials (aged 23 to 36), the percentage is only 49 per cent.
For younger people, the online world feels like their neighbourhood — they've grown up seeing the convenience of the online world as an extension of who they are, and that is not likely disappearing any time soon.
So, what are we doing about it?
Bricks-and-mortar retailers, especially those smaller independent shops, are increasingly accepting the trends and changing to suit the needs of their current and future customers.
The Digital Main Street initiative, spearheaded by the Toronto Association of Business Improvement Areas, provides tools and funding to small businesses to innovate and build out an online presence.
Thousands of local businesses across Toronto and Ontario are upgrading to meet the needs of consumers, of all ages.
While millennials may be comfortable online, they do see the benefits of "bricks and clicks," a seamless in-store and virtual experience.
In fact, the study found that even when buying online, 70 per cent of Canadians would either prefer to pick up in store, have done so in the past or would consider it for their future online buys.
We may be seeking convenience in our lives, but frankly, what is more convenient than buying from a store around the corner?
A thriving city requires energy and vibrancy on its streets and throughout its neighbourhoods.
Nothing about the changing trends should keep us from ensuring that continues.
So, whether shopping or browsing in store or online, consider your local options.
There are lots to choose from — and, if given the chance, they may very well exceed your expectations.
Darryl Kaplan is the president of the Toronto Association of Business Improvement Areas (TABIA).