Why immigrant mom & pop shops are really social ventures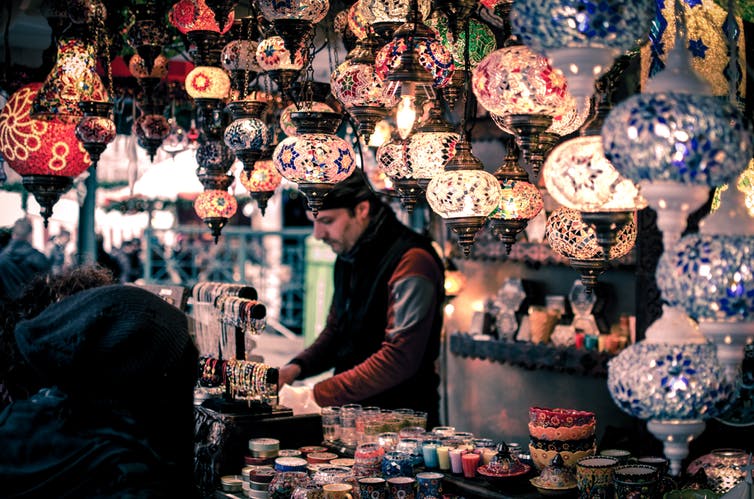 Icy cold winters and culture shock are not the only things newcomers face when they move to Canada; they also have a hard time fitting in and finding meaningful work. We accept people with the hopes that they will be integrated into the economy, but we do not do this from the outset. The way in which we settle immigrants into the Canadian economy requires some rethinking.
A few years ago, professors Tania Dasgupta and Srabani Maitra produced a film called Journey to Find Myself Again: Experiences of South Asian Immigrant Women in the Canadian Labour Market. in which they traced the lives of three highly educated immigrant women in Canada.
None could find work in their field. Some of the exclusion was bureaucratic, but much of it was a polite form of social exclusion because they had migrated from places that white assessors do not deem as having expertise.
Canada is a land of immigrants and refugees. Except for First Nations people, we all come from somewhere else. We may celebrate the contributions of newcomers of the past and present; however, we make the integration process difficult and this is especially the case for non-white immigrants.
We dread saying this R-word (R for racism) in Canada because we would rather live in the delusion that the United States has it worse. However, evidence shows a shameful legacy of inequities against Aboriginal and racialized people. There are far too many stories of highly skilled professionals becoming taxi cab drivers, daycare workers and cleaners.
---
As a result, what we see are many Mom & Pop shops along the corridors of immigrant neighbourhoods in cities like Toronto: the Eglinton West, the Golden Mile, Malvern, Chinatown, Little India, Koreatown, Lawrence Heights, Jane and Finch, Rexdale.
In these instances, people are coping and deciding: why work in a depressing job for someone else when I can create my own enterprise?
In Ontario, Premier Doug Ford's populist rhetoric resonated in some immigrant communities because he pushed his business expertise and support for small business. On The Agenda with Steve Paikin, two immigrant business people, one Chinese and one South Asian, said they supported Ford because of his emphasis on business.
Start-ups can support the family
For many people of colour, ours included, a family business is the way to earn a living. For many recent newcomers, when their credentials do not count they retool, they start-up businesses.
Many racialized Canadians shunned by formal sector jobs, find refuge in entrepreneurship. The psychological motive is a common reason people start a business. Immigrants and refugees want a better life; it is the reason they made the big decision to leave their homelands. The notion of being on welfare and perceived as a blight on society is demoralizing.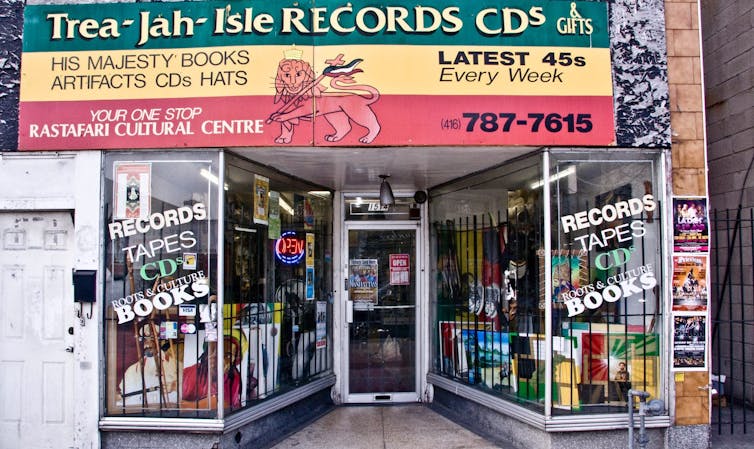 In the United Kingdom, two researchers examined six different ethnic groups in London and found that self-employment was their way to manage the harsh reality of a new country. Here in Canada, immigrants are starting new businesses more than those who are Canadian-born.
This is a story that resonates all over the Greater Toronto Area. People of colour are in precarious, often hostile work environments and can lose their jobs for no apparent reason.
Community-built businesses
Village of Dreams, a documentary about the Lahore Tikka House, an iconic restaurant in Toronto's Little India, captures the essence of the late owner, Alnoor Sayani who wanted to bring comfort food to the diaspora and to give newcomers a decent-paying job. His wife Gulshan continues this tradition of training and mentoring newcomers; she has also ensured many women are leading the work in the restaurant.
Women deal with labour inequality steeped in both racism and sexism. Research has shown that the number of racialized women entrepreneurs has grown exponentially in recent years and Black and racialized women turn to business as a way to opt out of the racist workplace environment.
We see this story play out in the life story of one of Canada's national icons: Viola Desmond. A businesswoman and owner of a beauty salon in Halifax, N.S., Desmond trained other Black women as apprentices. Many of her trainees became financially independent in an era where jobs for Black women did not exist outside of domestic work and prostitution.
Desmond's business was a socially conscious one because she was reaching an unmet demand by providing beauty services to Black women, as well as developing the talents of young women to work for themselves.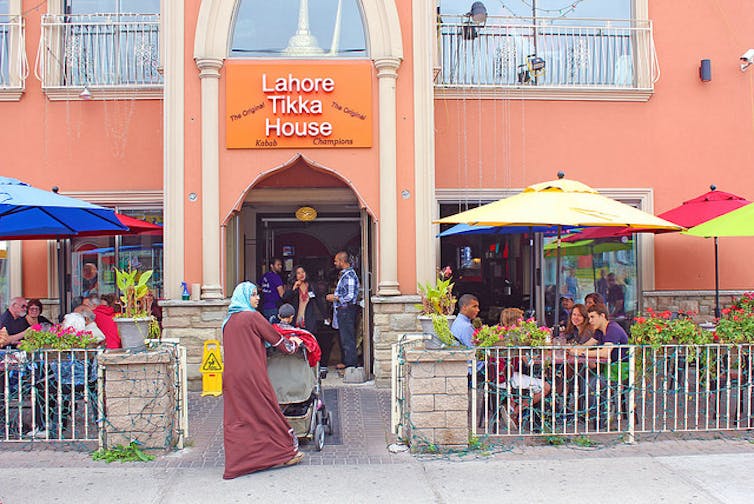 Toronto's social entrepreneur, Rusul Alrubail, who wears a hijab, felt she was routinely excluded in conventional incubators because of her cultural identity. So, she started a social enterprise to cater to the business technology needs of racially marginalized residents in the low-income community of Parkdale.
Alrubail feels access to venture funds and grants are elusive for her because she does not come from the traditionally well-connected network. She says many like her bond over this social exclusion occurring within the "business for good" sector.
Recent research in the social economy reveals how Black Canadian leaders are dismissed and ignored because the national Canadian narrative works better when Black and racialized people are viewed to be on the receiving end of aid and not as those leading innovative work to uplift their communities.
Redefining the social economy
How many times have we walked into a mainstream salon only to be turned away with the words, "we don't do Black hair?"
Can a small business owner who operates a beauty salon serving a niche market to an under-served community be considered part of Canada's social economy?
A new project, Social Innovations among racialized Canadians, based at York University, examines the operations of social innovators and immigrant-owned businesses in Ontario to learn how subsidies might help newcomers adjust better to society.
The project also looks at the hows and whys of small businesses, including social enterprises: for example, when a sales representative is fired and opens up an ethnic food store, does this business show any evidence of innovation in business economics? Or is it just survival economics?
Does his store improve his neighbourhood by hiring marginalized people and providing products not found in conventional supermarkets? Are historically oppressed people, who turn to business, able to co-opt resources and operate businesses in a socially conscientious manner?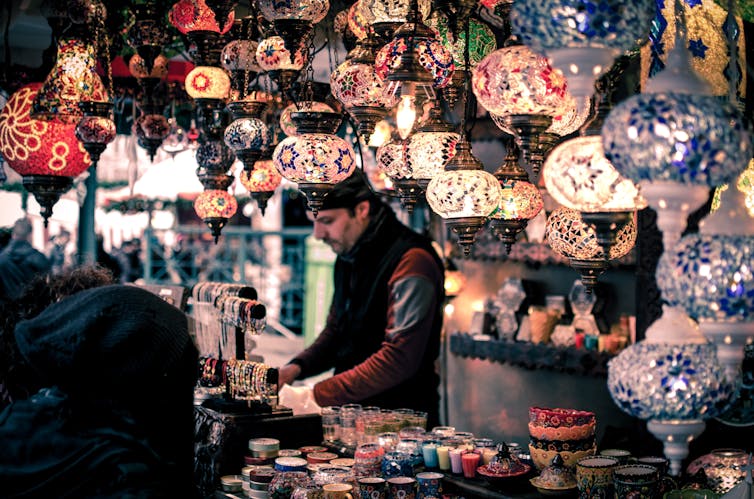 The traditional methods of settling immigrants as workers needs review. This is not to say that every immigrant should become an entrepreneur. Many immigrants turn to business, yet they are shut out from grants for innovation or do not know about such opportunities. Currently, accessing loans and grants is a complicated process. Perhaps policymakers should be building up resources to help these budding local business people who are trying to make a difference in the communities they live in.
Nick Goberdhan, a student researcher from York University living and working in the Golden Mile, a Scarborough community, interviewed close to 30 Mom & Pop businesses. His preliminary findings show that diaspora businesses are rooted in care and self-love.
These business owners often merge the economic and the social because they hire and train people from the local community to deal with underemployment issues. In this way, diaspora businesses blur the definitions of business and community, and in doing this, they are rethinking what business actually means.
Perhaps Canada's social economy needs to count these types of business within its definition of social enterprise. We need to recognize and honour those who have taken it upon themselves to engage in business in a different way — one that helps immigrants, families and their communities.
Caroline Shenaz Hossein, Associate Professor of Business & Society, York University, Canada and Semhar Asres Berhe, Research Assistant, York University, Canada
This article was originally published on The Conversation. Read the original article.
CORRECTION: This article has been updated from a previous version that incorrectly stated the name of The Agenda host Steve Paikin.