Nearly 30 Tree Boxes in Toronto's Little India to Feature Mini Murals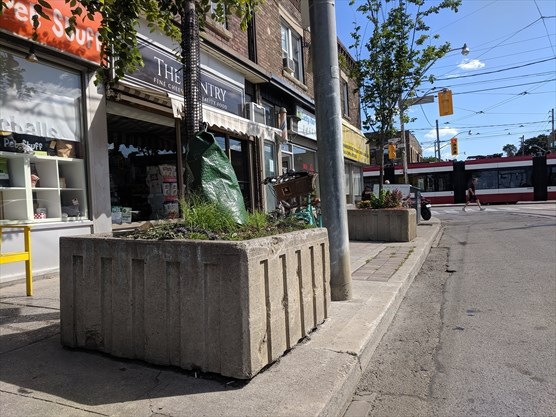 Source: www.toronto.com
More than two dozen concrete tree boxes in the Little India area will soon be transformed into permanent mini murals.
An initiative of the Gerrard India Bazaar Business Improvement Area (BIA), the "East Meets West Art Jam" project is a way to both beautify the neighbourhood, while celebrating its thriving multiculturalism.
"We have been looking into streetscaping and how to make our street more appealing. We saw planter boxes as spaces that could be beautified," said Lazy Daisy's Café owner Dawn Chapman, who is a member of the east end BIA's streetscaping committee.
"The East Meets West theme is very symbolic of our neighbourhood. We wanted this (project) to symbolize the cohesiveness of our community."
The project involves painting 29 concrete tree boxes along Gerrard Street East from Coxwell to Glenside avenues.
Recently, the Gerrard India Bazaar BIA put out a call for local artists and local schools to take part in the neighbourhood beautification initiative. The BIA will foot the bill for art materials.
Anyone interested in being considered for the project has until Friday, Sept. 13 to send a short resumé (max. 150 words), a description of their "East Meets West" idea (max. 150 words), and one or two sketches (preferably at a scale of 1:20) to gibbia@gerrardindiabazaar.com.
The artists for the project, which is set to start on Sept. 28, will be selected on Friday, Sept. 20. Painting is expected to conclude by Oct. 20.