Alex Ling Hailed for Contribution to Bloor West business Community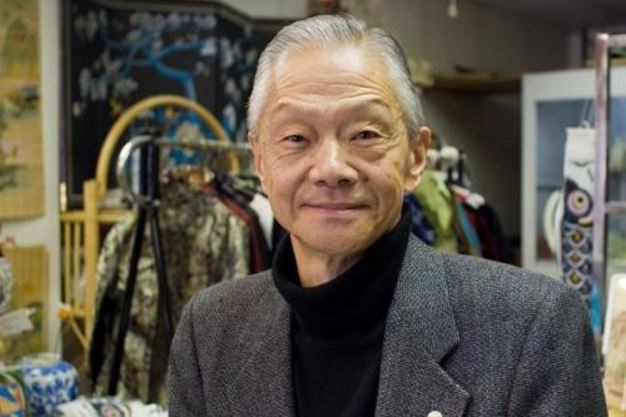 Source: www.toronto.com
Alex Ling left his indelible mark on Bloor West Village, helping to transform the quiet neighbourhood into a vibrant commercial centre for the city.
The long-time chair of the Bloor West BIA and founder of the Toronto Association of Business Improvement Areas (TABIA), Ling was both pitchman and ambassador for his adopted neighbourhood, forging vital links with nearly every city mayor since David Crombie in his tireless efforts to promote local business, said close friends and family members.
Ling died after an undisclosed illness in late September. He was 84.
Paula McInerney called Ling a great friend and mentor right from the start when she moved to the neighbourhood in 1986.
"He taught people how to be strong and confident," said McInerney, who succeeded Ling as chair of the Bloor West BIA. "He was always well-respected."
Toronto Mayor John Tory paid tribute to Ling's pioneering role in developing "business neighbourhoods," a template which has since been adopted across the world where cities and the local business community partner in an effort to create prosperity and liveable communities.
"With regard to Alex himself, he was one of those quiet determined people who just got things done," said Tory in a statement provided by the mayor's office. "Always a gentleman. A consummate partnership guy and a pleasure to do business with. He loved his city and it loved him."
Ling was born in 1933 in Melbourne, Austrialia before moving to Shanghai  where he spent his formative years, eventually coming to Toronto in 1950. After graduating high school, he helped establish Ling's Importers with his father in the Yonge and Eglinton area, later moving the shop — which sold imported goods from China and Hong Kong —downtown to Bloor and Bay.
Ling and his wife Helen moved to the Bloor West area in the early 1970s, re-opening Ling's Importers near Runnymede Road. The store, which still operates at 2257 Bloor St., rapidly gained a reputation in the community for quality handmade goods such as embroidered handkerchiefs and silk kimonos.
Ling soon became a fixture in the local BIA, the first of its kind not just in Toronto but the rest of the country. He joined the BIA board and was eventually named chair, a position he held for 24 years. Throughout his tenure, he was hailed as a passionate community booster.
Extremely interested in environmental conservation, Ling worked with the city in 1990 to create Toronto's first recycling program for businesses. Later on in life, he helped oversee the conversion of gas streetlamps to solar energy.
His efforts would gain him many honours from city associations, the Canadian government and when she visited Toronto in 2002 – Queen Elizabeth II. In 2005, a fountain was erected and named in Ling's honour at the intersection of Bloor and Jane streets.
Beyond his community-building efforts, Ling was passionate about automobiles. He was an original member of the Toronto Autosport Club. His Porsche 911 was a ubiquitous sight in the neighbourhood, and he was quick to offer rides to anyone in need, said McInerney.
Beyond collecting fancy cars, Ling was ever willing to impart his extensive knowledge of automobiles, and always willing to lend his expertise, said Helen Ling (née Lowe).
"He'd take you shopping for the best deal," she said. "He was always happy offer advice on cars and real estate."
Ling's love of cars led him and Helen to take part in the Great Race in 1995, a cross-continental trek in a 1940s Packard automobile, from Ottawa to Mexico City.
"If he hadn't had a family he would have been a race car driver," she said.
Race organizers were so impressed the Lings had registered to race even though they had yet to procure the pre-war automobile, a prerequisite for taking part, they were awarded a special trophy for "extraordinary commitment and determination."
Ling is survived by his wife, four children and 10 grandchildren along with two brothers, a sister and their families.