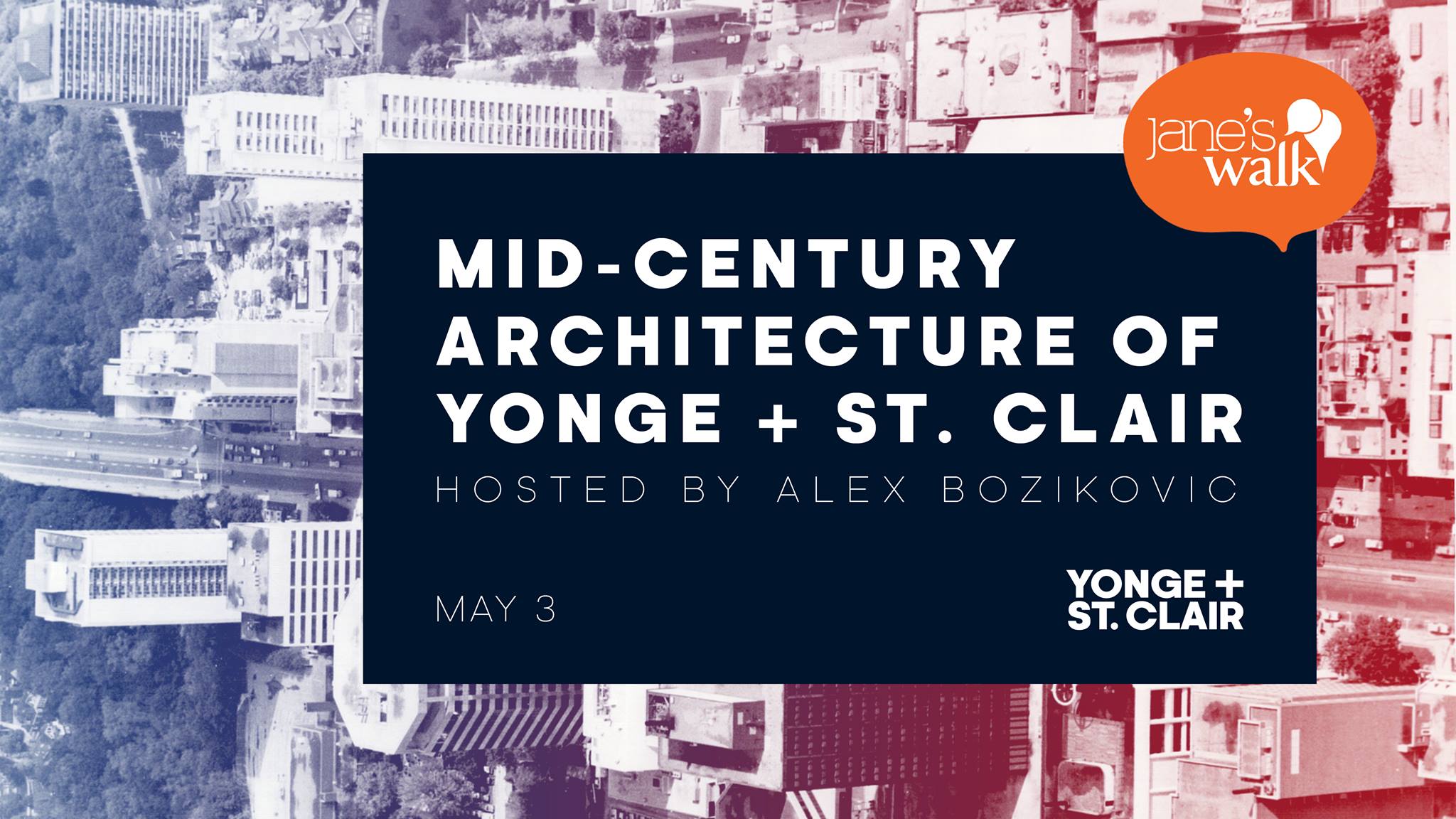 In the middle of the 20th century, Yonge + St. Clair was alive with art and culture. Home of Glenn Gould and a destination for music and fashion, the area also saw the rise of a rich collection of buildings in the definitive mid-century modernist style.
Join Alex Bozikovic, author of Toronto Architecture: A City Guide, and architecture critic for the Globe and Mail, for a tour of some of Yonge + St. Clair's most spectacular architectural landmarks from this era. Learn the stories behind these incredible buildings and people whose legacy has shaped present-day midtown. And, meet some of the current stewards of these structures who are reimagining them for the 21st century.
This Jane's Walk will take you along the sidewalks of Yonge + St. Clair, where there may be occasional uneven surfaces. The route is fully accessible.
For more details click here