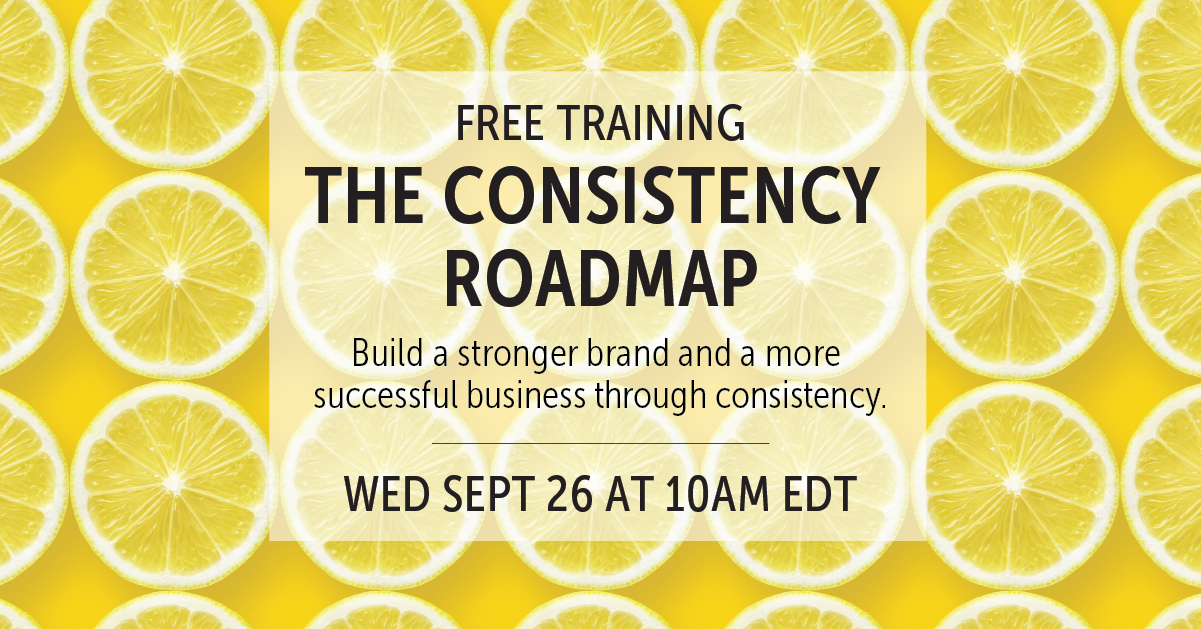 When it comes to increasing your following, attracting more customers and growing your business, you don't need to do EVERYTHING.
You just need to do THE RIGHT THINGS.
Join LAB Creative on this free live training session to discover specific, actionable steps you can take to build a stronger brand and a more successful business through consistency.
This webinar is for you if:
You aren't gaining followers, attracting the right customers, or growing as fast as you'd like
You don't have a clear brand voice or know how to sound different from your competition
Your social media and website don't look like they belong together
You struggle to put yourself out there to be seen and remembered
You operate a "fly by the seat your pants" marketing plan
Want to know more? Here's what you'll learn!
How to plan your week so you can focus on what needs to be done
What kind of voice, tone and style your writing should take
How to take a critical look at your social media
How not to be a one-hit-wonder
A chance to talk through your individual consistency challenges and questions
BONUS: Offer for a FREE Brand Audit (valued at $250)!
 Laura's BIO
Laura Beauparlant is an entrepreneur, an award-winning speaker, a design and branding expert and the founder of Lab Creative. Her mission at Lab Creative is to help ambitious entrepreneurs create strong, memorable brands that consistently attract their ideal clients.  Laura has helped countless small business owners and entrepreneurs gain confidence and grow their businesses through unforgettable branding.
WEDNESDAY SEPT 26 AT 10AM EDT
REGISTRATION IS REQUIRED VIA  https://www.labcreative.ca/bia-webinar/